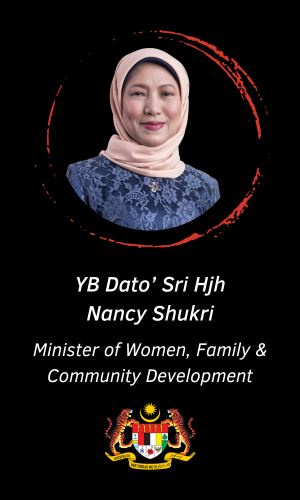 As a person who stands out from the mainstream in the country's political landscape, YB Dato' Sri Hajah Nancy Shukri is someone who believes in the power of women-led leadership and wants more women to participate in politics and the nation-building process.
YB Dato' Sri Nancy has never felt that her role as a mother and a wife was an obstacle to her desire to serve the country and the local community. In fact, a large family is also not an obstacle for her to carry out her duties as a leader and also a mother to her children. As a native Sarawakian, she understands the culture and norms of the multi-racial society in her home state. Since 2008, she began to serve the community in Batang Sadong and was given the opportunity to serve them until 2022. She is an influential figure and respected by many in Sarawak. As a result, in the 15th general election, she was elected a Member of Parliament for P193 Santubong.
Women on the Rise: Overcoming Unseen Barriers
Shereen Dulau loves thinking big, pushing boundaries and doing things differently. Most of all, she is all about achieving massive growth and turning chaos into creativity.  She has been working with business owners to streamline their business operations, leveraging her extensive sales, marketing, and real estate negotiation experience.
An International Coaching Federation (ICF) certified coach, Shereen is extraordinarily committed to helping small business owners unlock their potential through highly customized weekly coaching sessions. Her coaching methodology stands apart from traditional practices. Instead of a one size-fits-all approach, she leverages on the business breakthrough session to provide her clients with a more personalised, effective coaching experience.
Shereen believes that the best results come from methods tailored to the individual, not the other way around.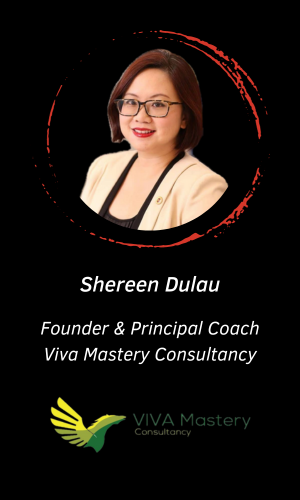 Is Work Life Balance a Myth?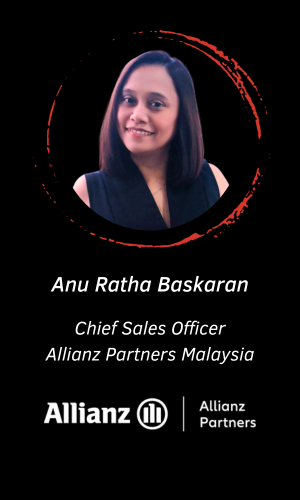 With a distinguished career spanning 2 decades, Anu Ratha Baskaran is an experienced sales and marketing professional with a proven track record in the Financial Services industry. She has been involved in senior leadership positions in which she successfully paved the way for her organization towards becoming a global player through various Digital and Product strategies.
Anu, as she is commonly known amongst business associates, is a passionate advocate of developing meaningful and mutually beneficial business partnerships and thrives on building brand equity and awareness for each client by developing and executing defined, pro-active marketing strategies and continually improving customer campaigns.


Anu's mantra for success is,
"If you find that life just became more challenging, it means that you have just levelled up. Always surround yourself with people who force you to level up."
Educate a Women, Educate a Nation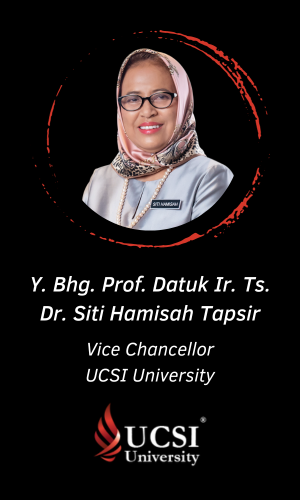 A former civil servant with over 33 years in the Government, Y. Bhg. Prof. Datuk Dr Siti Hamisah has held various portfolios. She played an pivotal role in overseeing the rollout of the National Immunization Programme (PICK) as the Secretary-General of the Ministry of Science, Technology and Innovation (MOSTI). Under her leadership, the national vaccination programme exceeded expectations by inoculating at least 80% of the adult population in Malaysia, prior to her retirement from civil service in September 2021.
In 2019, Prof. Datuk Dr Siti led the policy development and strategic management in science, technology and innovation as well as the environment and climate change in her capacity as the Secretary-General of the Ministry of Energy, Science, Technology, Environment and Climate Change (MESTECC). As the Director-General of the Ministry of Higher Education (MOHE) before that, she played a key role in the implementation of the Malaysia Education Blueprint 2015 – 2025.
Women Leaders, The Unsung Heroes of the Community?
A lawyer by profession, Marcus Hwang has been a Mediator Trainer and Certified Mediator of Bar Council Malaysia since 2007. He is also Chairperson of the Disciplinary Committee for complaints against lawyers. Marcus joined BNI as a member in 2007 and rose to become the National Director of BNI Malaysia in 2018 after having served as Area Director of the Kuala Lumpur South East and Kuala Lumpur City Centre regions, as well as Assistant National Director.
When he is not busy helping businesses grow, Marcus enjoys reading a good motivational book, watching a motivational video, listening to piano music, and playing the piano. His burning desire is to contribute RM20 billion to the economy of Malaysia by 2028 and to set up an institute to provide education for underprivileged children. Marcus is a strong advocate that the key to success is inspiring others to lead.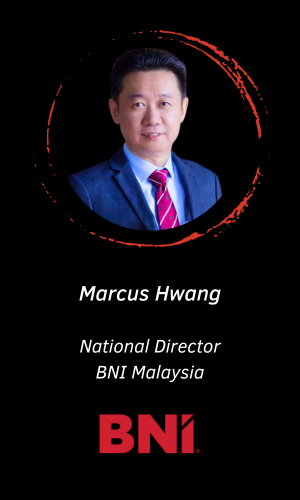 Do Women Make Better Leaders?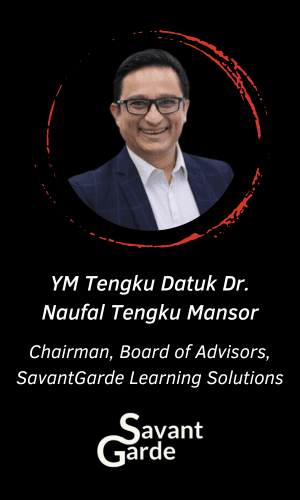 YM Tengku Datuk Dr. Naufal Tengku Mansor is an authorized and official Certified Facilitator of HumaNext, New Jersey USA in Applying Emotional Intelligence (EQ) at Work; Critical Conversations; and Creativity & Innovation at Work. Datuk Dr. TN, as he is fondly known by his trainees, holds the distinction of being a Certified Kirkpatrick's Training Effectiveness Analysis (TEA) Consultant/Trainer (Silver Level).
An Advocate & Solicitor of the High Court of Malaya, he is currently a frequent guest speaker for the legal literacy training and empowerment programmes for women organised by the Ministry of Women, Family and Community Development of Malaysia. Datuk Dr. TN has appeared as a guest on a number of TV Talkshows including ASTRO's 'Primadona', TV3's 'Wanita Hari Ini' and RTM 1's Respons. He was one of the recipients of the Malaysian 'Respek Wanita' Award during the National Women's Day Celebrations in 2013.
Syireen Rose runs a boutique Editorial Consultancy and Power of Words Coaching outfit. She is a writer, coach, international and keynote speaker.She is also the Executive Director of BNI Klang Valley South where she currently supports over 230 business owners in the areas of Putrajaya, Cyberjaya, Kajang and Bangi.
Entrepreneurship and women empowerment are close to Syireen's heart. She believes in strong support systems as well as lifelong learning. Her work at Peaches & Pend and BNI strongly reflects her drive to unite the ummah and strengthen women and her place in the community, through strengthened economic activities. These agenda are reflected in her choice of projects that allow her to support women, entrepreneurs' and business owners' need for growth.
Syireen is an advocate for the entrepreneurs and women to play win-win in a world of abundance.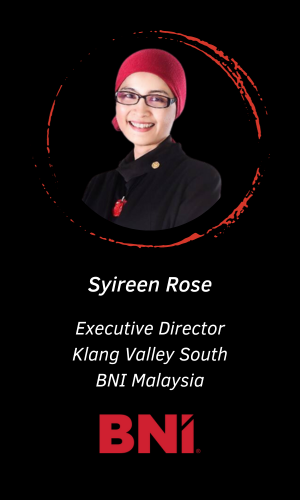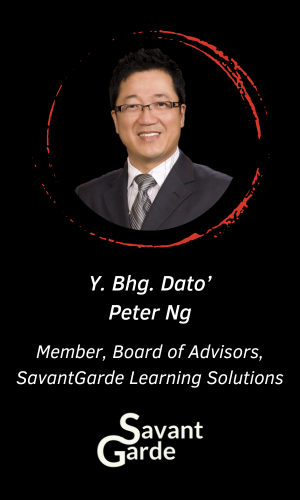 Y. Bhg. Dato' Peter Ng is the founder and Executive Chairman of UCSI Group – a conglomerate that operates in seven clusters: education, consultancy, healthcare, hotels, property, retail and technology.
The Group began with education as its niche when Ng founded a humble computer training institute on a shoestring budget of RM2,000 in 1986. Today, that institute has grown to become UCSI University – a top private university in Malaysia, ranked 284th according to the QS World University Rankings 2023. Besides being ranked among the top 0.9% in the world, eight of the world's best courses in the Top 500 are also found at the University according to the QS World University Ranking by Subject 2022. It also stands out as one of the world's top 70 universities under 50 years old.
After relinquishing the role of vice-chancellor in 2010, Ng focused on the overarching growth strategy for UCSI Group. UCSI expanded rapidly and more than 20 subsidiaries are now parked under the UCSI umbrella. The Group's many ventures are anchored on a commitment to sustainability and every endeavour is anchored on value innovation.